4.1 RF-over-Fiber Link Overview
The analog signal from each antenna element must be transported over 3.5 km of optical fiber from the front end box at prime focus to the GBO data center, while maintaining a total system noise temperature below the design target. Our requirement is that the signal transport system must contribute less than 1 K to total system noise temperature, while offering suffificient dynamic range to handle typical GBT levels of radio frequency interference (RFI), without degrading the signal of interest. To accomplish this, we have designed an RF-over-fiber (RFoF) link by using McGill University's RFoF link for the Canadian Hydrogen Intensity Mapping Experiment (CHIME) 1 as a starting point, and then adapting it to meet ALPACA-specific requirements.
4.1.1 Full Signal Transport Plan Diagram
The RFoF system includes three subsystems: the fiber transmitter (TX), the fiber receiver (RX), and the 288 fiber single-mode optical cable. The TX units will be housed in the front end box at prime focus and the RX units will be housed in the GBO data center with the digital back end hardware. A diagram of the RFoF signal transport system is shown in Figure 1.
Figure 1: RFoF signal transport system block diagram
The analog signal is sent from each TX channel to the RX board through a single-mode optical fiber using modulated laser light. At GBO, this optical fiber will pass through multiple interfaces as it runs from the front end box to the receiver cabin, and down to the GBO tape room and data center. The following diagram shows the proposed optical fiber route between the transmitter and receiver for the RFoF system: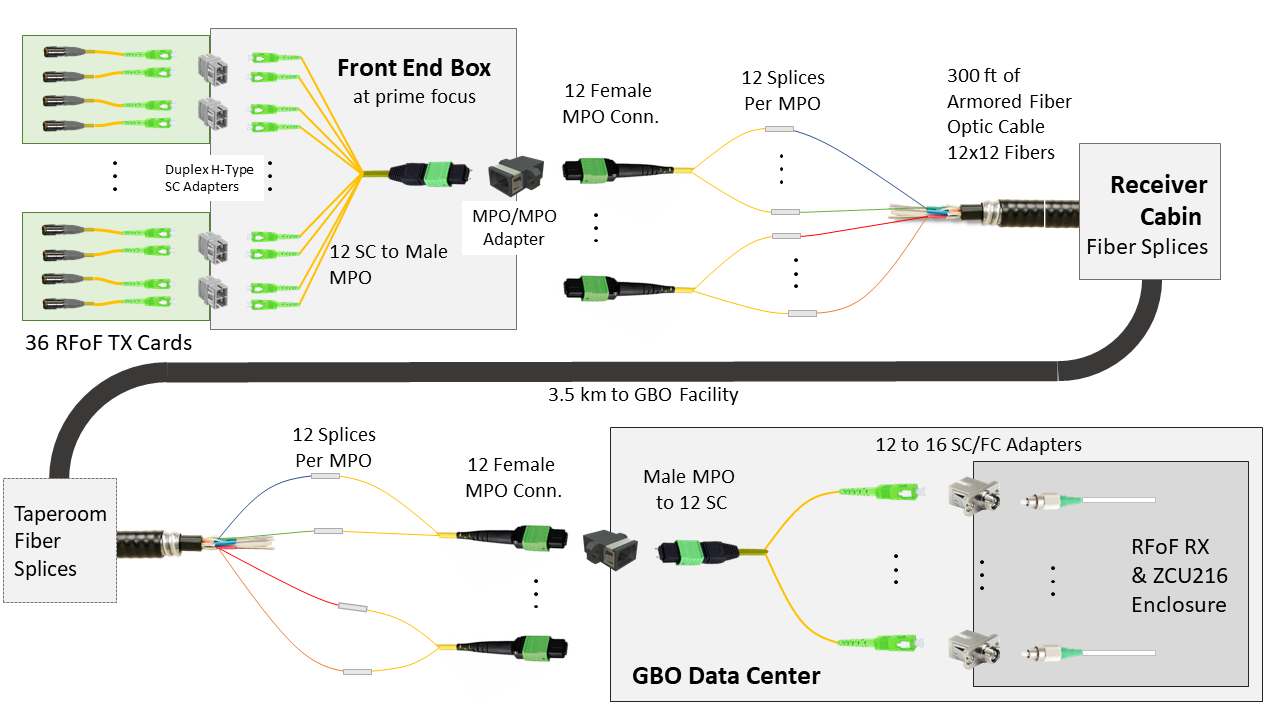 Figure 2: Proposed RFoF fiber route diagram
4.1.2 Design and Evaluation Status
The RFoF system design has been iteratively optimized over a range of matching network options and gain element configurations to yield the best combination of dynamic range, noise figure, and in-band flatness, while maintaining a reasonable per-channel cost and size. Single-channel versions of the final TX and RX designs have been tested and proven to function well within specification, and multi-channel board design and testing are nearing completion. Performance of the RFoF system is summarized in the following sections.
Footnotes
J. Mena, K. Bandura, J. F. Cliche, M. Dobbs, A. Gilbert, and Q. Y.Tang, "A radio-frequency-over-fiber link for large-array radio astronomy applications," Journal of Instrumentation, vol. 8, pp. T10003–T10003, Oct 2013. ↩